NERDpillo (originally known as Happy Cupcake Creations) started on Etsy in 2012 selling stuffed monsters and cross stitch patterns, followed closely by a Kickstarter campaign that raised 500% of it's goal amount for a new sewing machine. The success of the campaign showed that was time to expand, so expand we did.
Expanding our line into gaming-related products was a huge success. NERDpillo went from a budding dream to a full-time business. Our Etsy shop now has thousands of completed sales and hundreds of reviews (with a solid 5-star average)!
In 2015 we went to sell at our first convention and it was a success! We are currently sticking to the central-Texas area, but with continued success at shows and cons we may look into other areas in the future too.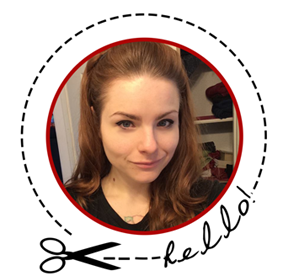 About Heather
Welcome to my little corner of the internet! I'm Heather, the owner and artist behind NERDpillo Handmade. I am a wife, mom, artist, gamer, cosplayer, and overall nerd.
Video gaming is in my blood. It started when I was three or four with my dad's old NES, and continued through my childhood. Eventually I veered off towards PC gaming after high school, playing World of Warcraft, Fallout, Skyrim, and various MMO's, but my heart still lies in retro gaming.
I am married to my best friend, who also doubles as my IT support, my roadie for shows, and my assistant when needed. We love to game together, and spend much of our free time after the kids go to bed doing just that! Visit my Blog or other social media to see what's new with NERDpillo, as well as personal projects I complete! I end up doing everything from house renovations, to baking, sewing clothing, making cosplay and doing the occasional Pinterest fail!